About Strategic Insurance Agency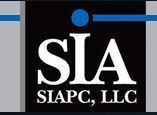 Strategic Insurance Agency helps people prepare for unanticipated events by offering affordable insurance policies to help cover the related costs. Insurance is available for your home, life, vehicle and business.
If accidents arise, insurance protects people from possible financial losses. Insurance can be extended in case of injury, illness and other unexpected occurrences. With more than thirty years of experience, Strategic Insurance Agency helps NJ customers figure out which policies they should invest in, including professional liability insurance.
Customers can get a fast quote at the agency's website or talk about their insurance concerns directly with an agent.
Strategic Insurance Agency Inc.
568 S Livingston Ave
Livingston, NJ 07039
(973) 422-1324