Liability Insurance for Professionals in Various Industries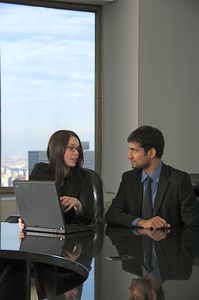 When people consider the need for professional liability or malpractice insurance, they often believe this is coverage that only doctors and lawyers need. There are careers in a variety of industries that necessitate liability insurance for professionals to minimize their liability in the event a claim is filed against them.
Nurses
Over the past decades, nurses have taken on more responsibility than ever before. As a result, the have greater exposure to liability and a higher chance of having a claim filed against them. Nurses, as well as doctors, should maintain a professional liability insurance policy to help reduce or eliminate potential out-of-pocket expenses.
Construction Management
People running a construction company can face serious liability if a structure is improperly built, especially if it fails to stand or has dangerous structural issues. While many players are a part of this building team, the manager of the project will have to answer for the results. A professional liability policy can help prevent financial devastation.
Consultants
From financial consultants to business coaches, consultants definitely face liability when they provide advice to their clients. When a client feels the advice was poor, or if he or she misunderstood it and faced consequences, a claim might be filed. Even if the claim turns out to be unfounded, there are legal costs to defend yourself.
Fitness and Dance Instructors
Those in the fitness industry, including fitness and dance instructors, and physical trainers, should always carry professional liability insurance in case a client gets injured and filed a claim.
Most professionals should have some type of liability insurance. The cost of covering a claim could put a professional out of business. Consult with an experienced insurance agent to find out which policy is best for someone in your professional position.
Strategic Insurance Agency Inc.
568 S Livingston Ave
Livingston, NJ 07039
(973) 422-1324