Reasons Professional Liability Insurance for Doctors is Essential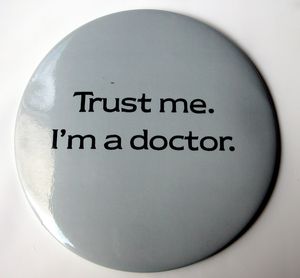 Doctors are there for everything from routine checkups to diagnostic testing to surgery. From your birth to you final days, doctors are an integral part of a person's life. With all of this exposure to people and their health situations, doctors can face serious liability if something goes wrong. Consider the reasons professional liability insurance for doctors is essential.
Errors Occur
Doctors are human and so is their staff. If an error occurs, insurance can cover the cost of the claim. The simplest mistakes can lead to dire consequences for a patient and the medical professional will be expected to pay for them. Even if the doctor did not make any actual mistakes, a patient might still file a lawsuit and the insurance will take care of the bills for legal representation.
Employer Coverage Might Not Be Enough
Doctors often rely on their employer's coverage but that might not be enough. For examples, claims-only coverage requires the claim to be made during the time the doctor is employed by the health care facility. Or the insurance might not be adequate to cover all the related costs of the claim, which means the doctor has to pay them out-of-pocket.
Financial Protection
With paying out in mind, professional liability insurance for doctors can provide financial protection in case a malpractice claim is filed. Also known as medical malpractice insurance, this coverage can help a doctor stay in business, even if the claim involves serious occurrences such as wrongful death. Plus, it can help protect the personal finances of a doctor who may have to draw upon all resources to pay a claim that is not covered by insurance.
Running a medical practice is also a business, whether you work for yourself or an employer. Consult with an experienced insurance agent to determine what level of coverage you should have for peace of mind.
Strategic Insurance Agency Inc.
568 S Livingston Ave
Livingston, NJ 07039
(973) 422-1324