Small Business Insurance Quotes NJ Entrepreneurs Should Get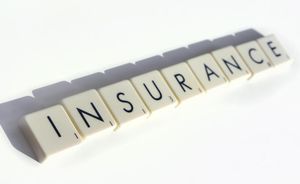 There are countless details for small business owners to remember to keep their enterprises running smoothly. Getting asistance along the way can make a big difference in how much free time a small business owner has. For example, an insurance agency can do the comparison shopping for you. They work with various insurance companies to help a business owner find the most comprehensive policies for the lowest possible premiums Consider the small business insurance quotes NJ entrepreneurs should get.
Protecting the Property
Whether you own or rent the business property, losses could become a major hit to your company. What if your machinery was burned in a fire? Have the agent let you know what circumstances are covered and which ones are not to make an educated decision. Often casualty insurance is purchased with business property insurance policies. This covers loss or damage to the actual business itself.
Liability Coverage
What if your business was sued? Could it afford to pay all those bills? Most small business owners would emphatically reply, "No." This is where liability coverage matters, as it can help to cover these unexpected expenses. Certain career choices require professional liability insurance, such as doctors, consultants, and lawyers.
Other Policies to Consider
If you drive for work, you may need a commercial auto insurance policy as your personal car insurance policy might not cover an accident during the workday. Life insurance is another type of coverage your business might need, especially if your family or business partner would suffer a significant loss if you died.
Consult with a local insurance agent today to find out more about the small business insurance policies you might need. Let the agent present quotes so you can make a decision without doing all the comparison shopping yourself. It saves time and ensures you get the proper coverage as soon as possible.
Strategic Insurance Agency Inc.
568 S Livingston Ave
Livingston, NJ 07039
(973) 422-1324