The Importance of Malpractice Insurance for Attorneys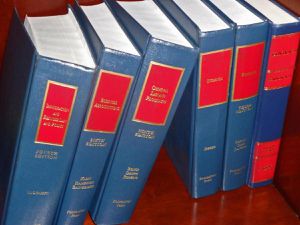 Attorneys work diligently to protect the rights of their clients each day. However, if an attorney fails to maintain a professional liability insurance policy, he or she could wind up in a precarious position. Even if the claim is false, an attorney will need to respond to the charges if a client accuses the office of malpractice. Discover the importance of malpractice insurance for attorneys.
It Could Happen to You
The common reason attorneys overlook this coverage is the wrongful belief it could never happen to them. Attorneys who are respected and experienced may feel their clients would not file a malpractice claim. According to the American Bar Association, up to 6 percent of private attorneys face malpractice charges every year. With that in mind, it could happen to you.
Imagine the Costs Without Insurance
Attorneys often have hectic schedules and a malpractice claim requires immediate attention. An attorney without insurance might have to represent their own interests, or hire another lawyer to do it. Plus, the attorney may wind up having to pay the claim or a portion of it. This can add up to a significant amount of money, which could be tough for a sole proprietor or small law firm to pay.
Mistakes Happen
Regardless of your own personal legal expertise, most attorneys have staff members they are responsible for. Imagine a new secretary making an error that gets overlooked. The error turns out to be a serious one, despite the fact is is only a misspelling or a missed paragraph to your employee. Either way, the attorney will have to face the consequences of this mistake. Having insurance certainly provides peace of mind.
Even if the attorney and his or her employees have done nothing wrong, a claim can still be filed by a disgruntled entity. While the attorney might not have to ultimately pay the claim, the office will still have to cover the costs of defending itself against it. For these reasons and more, it makes good professional sense for an attorney to always maintain a malpractice insurance policy.
Strategic Insurance Agency Inc.
568 S Livingston Ave
Livingston, NJ 07039
(973) 422-1324