Why Should I Get Business Insurance in NJ?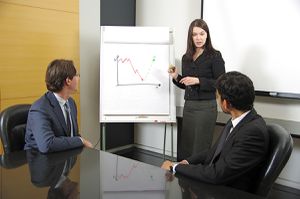 There are countless expenses for businesses to keep up with. They are particularly cumbersome for small proprietors and small businesses that are often struggling to stay afloat. Cutting corners is a way to try to save money. From bartering to getting rid of unnecessary expenses, business owners do what they can to stay out of the red. So why should I get business insurance in NJ? Discover the importance of having coverage, regardless of the size of your business or the type of work it does.
Do You Drive for Work?
If it is a necessity for you to drive during the course of doing your work, you might not be covered by your personal auto insurance policy if you get into an accident that causes injuries and damages during work hours. This would be a huge bill to try to cover. Talk to your insurance agent about whether you need a business auto insurance policy.
Consider the Cost of Losses
Property coverage can help offset losses that might occur during a theft or other unexpected circumstances. Imagine trying to continue doing work without the equipment you rely on - or having to pay to replace it right away. Casualty insurance helps cover losses to the business itself. Usually, property and casualty coverage are provided in the same policy. Make sure to discuss it with your insurance agent.
Nobody is Perfect
People make mistakes but they can be quite costly when you're in business. If you get sued for an error or omission, it could shut down your business. Even if the charges are unfounded, you will still have to pay for legal representation to fight them. Be prepared by having insurance coverage that can help offset these costs.
An insurance agent can help you find the business insurance coverage your enterprise needs. Failure to get insurance can ultimately cost your company far more than paying those monthly premiums. Often there are ways to bundle policies or raise deductibles to help you keep the premiums affordable enough for you to pay for each month.
Strategic Insurance Agency Inc.
568 S Livingston Ave
Livingston, NJ 07039
(973) 422-1324